Apple's chief executive Tim Cook is the best paid CEO of 2011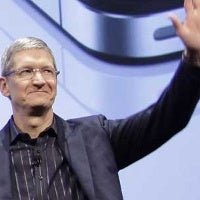 Apple's chief executive officer Tim Cook has one of the toughest jobs in tech by being the successor to Steve Jobs. So far, he's done a tremendous job from what we can see, with Apple stock soaring in value, but don't worry - he's well reimbursed for that.
In 2011, Cook was the best paid chief executive
by a huge margin with a yearly salary of $378 million. To put things in perspective, the runner-up, Oracle's Larry Ellison has a yearly remuneration of $76 million in both shares and bonuses. Very interestingly, another person to make it in the top five is Motorola Mobility CEO (now, former CEO) Sanjay Jha with a whopping $46.6 million.
Virtually all of that money comes from stock - one million Apple shares, to be exact. Don't rush into conclusion about what he can do with the money, though. The Apple CEO cannot sell half of them in the next five years, and the other half by 2021, so this will keep Cook tied to the performance of Apple.
The base salary of Cook is much less than that at a mere $900,000 and bonuses of almost as much. Among other things, Steve Jobs was also known for his salary of $1 per year, so comparatively Tim Cook is earning much more money.