Apple's chief designer Jonathan Ive to leave the company?
9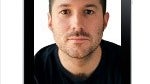 Jonathan Ive is the man behind the look and feel of Apple'smost successful products like the iPad and the iPhone, and if thereis one area in which Apple outshines its competition that would beexactly the design. But could it be that Cupertino might lose its senior VP ofproduct design? Latest report suggests that Ive might leave Cupertinofor his native England where he allegedly wants his sons to receiveeducation. The relocation might be what put Apple's board and thedesigner "at loggerheads" as the company wants to keep the designprocess near its head quarters.
Ive received an option grant two yearsago at a time when Apple's stock traded relatively cheap at nearly$100. Currently, the company's shares trade for around $350, allowingthe designer to cash in some $30 million. This could be a seriousblow to Apple, after CEO Steve Jobs took a leave of absence. Theiconic CEO might be the moving force of the company, but Ive was theperson behind Apple's signature design. In recognition, Ive was namedthe smartest designer in tech by the Fortune magazine last July.
source: TUAW