Apple's app and content give-aways designed to lure customers to the Apple Store
5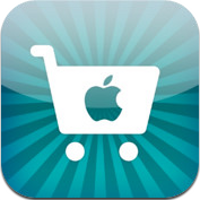 Apple has recently updated its
Apple Store app
and is giving away some freebies. The first free app is puzzle game
Color Zen
, which is normally 99 cents, and each week Apple will give away media from iTunes, an iBook or a new app. To load the content onto your iOS device, you need to be inside your local Apple Store. Those buying a new iOS device will have the free content installed by Apple Store employees during the personal setup process.
Apple CEO Tim Cook admits that only a small percentage of iOS users are aware of the Apple Store app and hopes to raise that figure
while getting more people into an Apple Store to buy the iPhone
. While the executive says that 20% of iPhone sales are made in the Apple Store, the Consumer Intelligence Research Partners say that the figure is
closer to 15%
. The CIRP says that the answer isn't sending more people into the same ol' Apple Stores. According to their data, Apple needs to open more Apple Stores if they want to increase the percentage of iPhone sales being made from their retail stores.
In other words, handing out bribes in the form of free 99 cent apps and content is not the answer.
source:
9to5Mac
via
MapleSyrup