Cook's plan to sell more iPhones in Apple Stores isn't realistic
15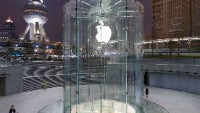 We have trouble believing that this is really something new, but as we heard from a
recent meeting of Apple Store leaders
, Apple CEO Tim Cook said that he would like to see more iOS devices being sold in Apple Stores, and not through carriers. Apple Stores generate huge profits for the company, and the torch has been passed from the iPod to the iPhone as Apple's gateway
drug
device.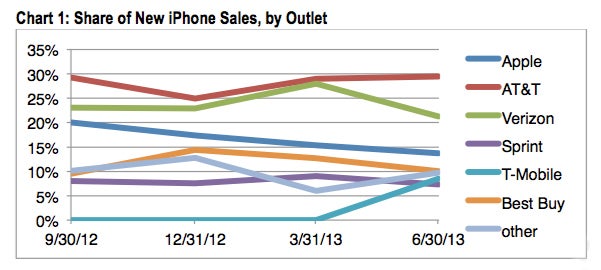 According to Cook,
only 20% of all iPhone sales happen in Apple Stores
, although data from Consumer Intelligence Research Partners (CIRP) suggests that percentage could be under 15% (per the chart to the right). What's more, CIRP doesn't think it is even realistic for Cook to believe that Apple Stores can increase its share of iPhone sales without there being a massive increase in the number of Apple Stores around the world. Even just here in the U.S.,
Apple has just 250 stores compared to carriers, which are around 9,000 locations, and other retailers like Best Buy which make up around 1,000 stores
.
There have been rumors that Apple would start an
iPhone trade-in program
to boost adoption of new models, and that would help to get more people into stores, but it would also make Apple Stores (traditionally fairly busy places) even more crowded. So, unless Cook has some more innovative ideas, he may be asking for something that isn't really possible.