Apple working on machine learning tech for faster image processing and more autonomous Siri
2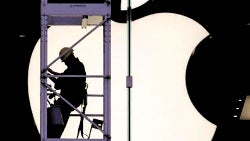 Apple's CEO Tim Cook is on record saying that artificial intelligence and augmented reality are the next far frontiers for the Silicon Valley juggernauts to conquer and battle over, and that covers technologies for self-driving transportation as well.
"
Look at the core technologies that make up the smartphone today and look at the ones that will be dominant in smartphones of the future —like AI
," said Cook in an interview for the Washington Post, "
AI will make this product even more essential to you
." On augmented reality he was also pretty bullish: "
I think AR is extremely interesting and sort of a core technology. So, yes, it's something we're doing a lot of things on behind that curtain that we talked about
."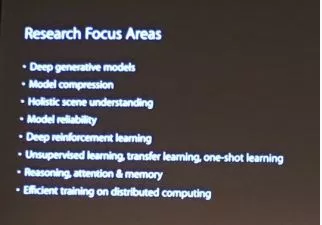 As if to confirm that Apple is getting serious on AI and AR behind the scenes, a bunch of slides from an AI conference in Barcelona the other day have leaked out, and the presenter has been none other than Apple's machine learning chief Russ Salakhutdinov. It turns out that Apple is working at once on smaller neural networks that can operate independently on your phone instead of relying on server connections to do the bidding (think Siri), LiDAR systems for physical environment awareness (though no self-driving vehicles were mentioned), and boosting up its advantage in image recognition and analysis.
Apple is really proud with the latter - as you can see in the slideshow below, it boasts that its image processing algorithms are much faster than the competition, and we can't wait to see what will come out for the end user from all these technologies Tim Cook is cooking.