Apple wins trademark battle over "iBooks" name
18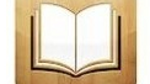 On Wednesday, Apple won a court battle over the use of the "iBooks" trademark. A company called Black Tower Press had sued Apple in 2011 claiming that it had obtained the name when it purchased another publishing company. The latter had used the "iBooks" imprint for a line of sci-fi and horror novels. U.S. District Judge Denise Cote ruled that consumers would
not be confused
by the two companies using the same name.
"They have offered no evidence that consumers who use Apple's iBooks software to download ebooks have come to believe that Apple has also entered the publishing business and is the publisher of all of the downloaded books, despite the fact that each book bears the imprint of its actual publisher."-U.S. District Judge Denise Cote
Additionally, Judge Cote noted that the word "iBooks" was describing books sold over the internet while Black Tower only used the word together with its light bulb illustration. Perhaps the topper was that while Black Tower Press did not register the title, Apple first received a license to use the name in 1999 to use for a multi-color line of computers. In 2010, Apple bought the entire trademark.

Apple's iBooks logo (L) and the one used by BlackTower Press
You don't have to be a lawyer or play one on television to want to go through the legal paperwork. Check out the decision below.
source:
Scribd
via
TUAW