Apple will surpass Microsoft in shipments of smart devices this year
20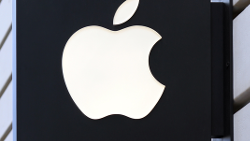 According to analytical firm Gartner, in 2017 Apple's shipment of smart devices (those running iOS and OS X) will surpass Microsoft's shipments of smart devices powered by Windows, for the first time. Gartner then estimates that Apple will continue to out ship Microsoft through 2019. Both firms have suffered through three years in a row of lower shipments of their smart devices. For Apple, that trend should end this year according to Gartner.
The analytical firm expects Apple to top Microsoft by shipping 18 million more units this year, increasing the gap to 28 million in 2019. The Windows vs. iOS match-up is really not indicative of the battle Apple faces. After all, if you were to include Google's open source Android OS in the picture, it would have a huge lead on both Apple and Windows. Of the 2.3 billion units shipped in 2016, only 11.2% were running Microsoft's Windows operating system.
Overall, Gartner sees overall device shipments coming in flat in 2017. The firm doesn't expect growth in the industry until the following year, 2018. As for Microsoft, it is hoping that Windows 10 Mobile, which is being used on third party enterprise phones like the
HP Elite x3
, grabs business from corporations used to having the Windows 10 experience on their desktop or laptop machines.
source:
Computerworld
via
MSPoweruser