Apple wall plug adapters shipped from 2003 to 2015 may pose risk of electrical shock
28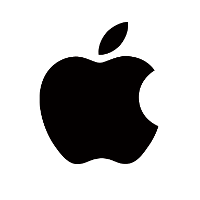 Apple has issued a voluntary recall of a wide range of the AC wall adapters it has shipped with some iOS devices and Macs in the past twelve years. The affected chargers - which have shipped with Apple products between 2003 and 2015 - pose risk of electrical shock. Fortunately, the company says that the likelihood of electrical shock only occurs in very rare cases.
If you're from the US, then there's no need to worry unless you've purchased Apple's World Travel Adapter Kit. Otherwise, the affected chargers were designed for use in several countries around Continental Europe, as well as in Australia, Argentina, Brazil, Korea, and New Zealand.
If you're from one of the aforementioned countries, you can easily spot a potentially faulty charger: take a look at the inside slot of the charger, which is where the Apple power adapter fits in. If a four-digit code is marked, your charger poses risk of electrical shock. If you're seeing a region code (such as EUR, BRA, KOR, ARG, or AUS), then you're using one of the revised units, which pose no danger. For reference, take a look at the image below: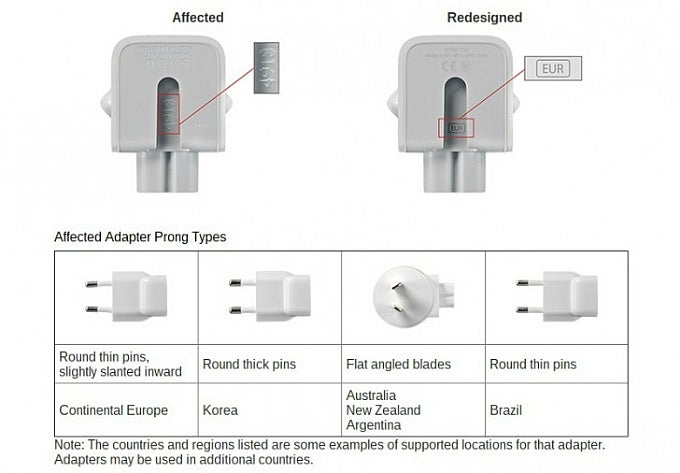 If you've identified your Apple charger as a potentially faulty one, then you should head on over to the source link below, fill in a form, and Apple will replace the faulty part for free.