Apple video focuses on opening of new Apple Store in China
22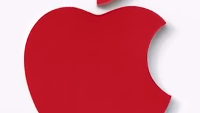 Apple is opening a new Apple Store in the Chinese city of Hangzhou on January 24th. Apple partnered with local calligrapher Wang Dongling to promote the location by allowing Mr. Wang to paint a poem on the outside of the store using calligraphy. This is Apple's first brick and mortar store in Hangzhou, which is the largest city of Zhejiang Province in Eastern China. It is a combination of traditional Chinese culture, blended with the trappings of a modern city.
The poem painted on the outside wall of the store is all about West Lake, where the retail location actually sits. It is called "
Praising West Lake in the Rain
."
"
Shimmering water on sunny days, blurred mountains through rainy haze, West Lake is like the beauty Xizi, With light or heavy makeup, always beautiful
"-Praising West Lake in the Rain
Whether you care for the poem or not, you have to admit that the outside of the Apple Store in West Lake is rather unique looking. If Apple were ever going to expand in China, now is the time.
During November, iPhone sales soared 45% year-over-year
as Apple had the third highest smartphone market share in the country for the month with its 12% slice trailing just Xiaomi (18%) and Lenovo (13%). The new large-screened
Apple iPhone 6
(4.7-inch screen) and
Apple iPhone 6 Plus
(5.5-inch screen) have caught the eye of many Chinese smartphone buyers, who have become accustomed to Android models with large displays.
source:
Apple