Apple under fire in China over complaints of bricked iPhone 6 and iPhone 6s units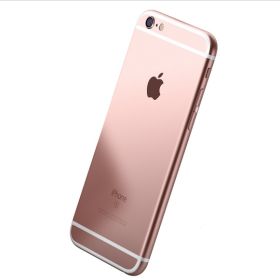 China's Consumers Association (CCA) has publicly requested Apple to investigate reports of bricked iPhone units coming from local consumers. The CCA says that "a considerable number" of
iPhone 6
and
iPhone 6s
users have complained that their phones have completely shut down.
According to the China Consumers Association, users report of phones shutting down with more than 50% of the battery charge left. Others say that their handsets have shut down in colder environments.
Most of these users say that they've been unable to turn their iPhones back even with the charger on. Apparently, the iPhone 6 and iPhone 6s are facing a deadly brick plague in China.
In a public statement on its official website, the CCA explained:
"In view that Apple iPhone 6 and iPhone 6s series cellphones in China have a considerable number of users, and the number of people who've reported this problem is rather many, China Consumer Association has already made a query with Apple."
The iPhone 6 and iPhone 6s are not the first high-end smartphone models manufactured by a renowned company to face problems in China. Apple's largest rival, Samsung, is now facing a PR nightmare in China, the world's largest smartphone market. According to local agencies, the world's largest smartphone maker has improperly handled the Galaxy Note 7 recall in China.
Samsung and Apple are already doing quite
badly in China in terms of raw market share
. Local smartphone makers such as Oppo, Vivo, Huawei, and Xiaomi dominate the Chinese smartphone market, and it doesn't look like the situation is about to improve anytime soon for either Samsung or Apple.