Vivo and Oppo both surpass Huawei and Xiaomi to lead China's smartphone market in Q3 2016
4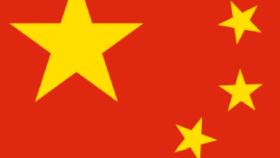 It looks like China is not only the world's largest smartphone market but also the most dynamic. According to the latest data by Counterpoint Research, Xiaomi and Huawei, two smartphone makers that have reigned at the top of the market share charts in terms of smartphone sales in China for the past couple of years, have been surpassed during the third quarter of 2016 by Vivo and Oppo.
Between July and September this year, Vivo and Oppo have topped both Huawei and Xiaomi in terms of smartphone sales in China. In the same period last year, Counterpoint Research data says that Oppo garnered a market share of 9.9 percent. As it turns out, however, Oppo has enjoyed massive growth in its home market; the data says that Oppo was China's top smartphone maker during Q3 2016, with a share of 16.6 percent of the market.
In the second position came Vivo with an estimated market share of 16.2 percent, a major boost compared to the 8.8 percent market share it obtained back in Q3 2015.
Once the largest smartphone maker in China, Xiaomi has slid all the way to the fourth position in the rankings. For Q3 2015, Xiaomi is credited to about 14.6 percent of all smartphone sales in the country during the time period. According to the Counterpoint Research report, however, Xiaomi has lost significant ground over the past year, scoring just 10.6 percent of the market in Q3 2016.
Huawei, the company that held the Chinese crown before Vivo and Oppo came out storming this year, took a softer blow compared to Xiaomi. The telecommunications giant still enjoyed a 15 percent of the local smartphone market in Q3 2016, albeit down 1.6 points compared to the same period last year.
In Western markets such as the United States or Europe's Big 5, such a shakeup is nearly unthinkable. Samsung and Apple dominate these markets, and it's hard to believe that both could be surpassed by other smartphone makers in just a single year.