Apple turns to Samsung for 3D NAND chips for the iPhone 8, as NAND suppliers fail to meet up to 30% of demand
73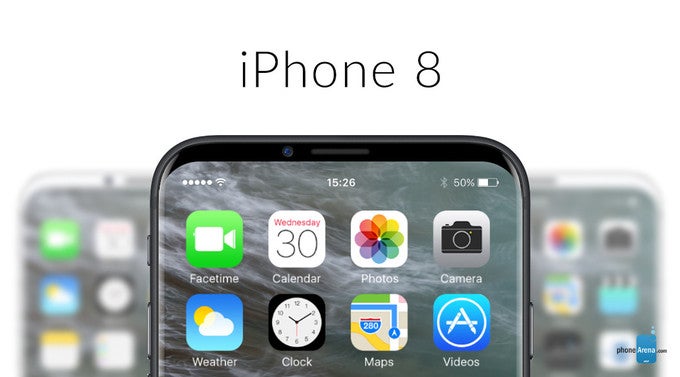 Apple could release iPhone models with much better storage capacity, thanks to the 3D NAND technologies
Apple is projected to ship between
50 and 60 million iPhone 8 devices
by the end of this year, with a total count of iPhone shipments estimated at 224.7 million. Apart from the so-very-much anticipated anniversary Apple phone, dubbed the
iPhone 8
, Cupertino is also most probably cooking
iPhone 7s
variants, planning to unveil them all this autumn. 'Elves' along Apple's supply chain are surely hard at work, building a mind-numbing amount of slick iPhones, out of the finest particles available.
When they are available, that is. According to a recent report, SK Hynx and Toshiba, two of Apple's 3D NAND tech suppliers, have ran into difficulties with the provision of NAND chips for the upcoming set of iPhones. Apparently, the combined shortfall of chips supply for the companies' business with Apple was up to 30% of demand. And what do you do if a smaller store doesn't have a product you need – well, you go to a bigger store.
As per the report, Apple has turned to Samsung for the provision of NAND chips for the next iPhones, relying on Samsung's stable yield rates for 3D NAND technology and push in the area. However, we don't have details about the terms or the scale of their relationship, and have not yet seen an official announcement by either company.
NAND flash chips are basically your smartphone's hard drive; while 3D NAND is a sophisticated, but not yet widely available, form of those chips, where layers of memory cells are stacked on top of each other, allowing for better storage capacity, without taking more physical space inside your phone.
Samsung's
Galaxy S6
phones were the first available devices to feature the NAND tech, while Apple used 48 layered NAND chips in the
iPhone 7
. It is speculated that iPhone 8 will house 64 3D NAND layers, while the report also outlines that SK Hynx plans to supply 72-layered units.
We can't know for sure what storage options Apple will unveil in the next iPhones, or whether 3D NAND will be exclusive for its premium anniversary handset. On the face of the report, we could expect to see more gigabytes in the next iPhone lineup, but nothing is certain until Cupertino has confirmed it. And we might have to wait for the grand unveil before we have an answer.
Source:
DigiTimes