Apple to partner with companies in an attempt to jump start iPad Pro sales?
5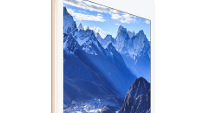 It is no secret that tablet sales have been declining, including sales of the Apple iPad. Some would suggest that weak iPad sales are the result of Apple's decision to sell the 5.5-inch
Apple iPhone 6 Plus
. During its fiscal third quarter, Apple sold 10.9 million iPads, a decline of 18% year-over-year. Apple might try to
stem the tide by offering a 12.9-inch Apple iPad Pro
. The long awaited tablet is said to be focused on the enterprise and education markets.
Those familiar with a rumored program that Apple has allegedly named the
Mobility Partner Program
, say that more than 40 companies are working together with Apple in a manner that goes against any type of previous relationship that Apple has maintained with businesses in the past. And with Apple courting smaller companies that they previously ignored, it is opening the doors to iPad sales from businesses that Apple never tried selling to before. These partners were even offered a chance to attend an Apple sales conference back in March, one that outsiders have never been allowed to see in the past.
Apple is reportedly working on producing app bundles targeted to specific industries. One of the industries that has been mentioned is accounting. Interestingly, with its use of spreadsheets and documents, accounting would definitely be a business where a 12.9-inch screen would be much better to use than the 9.7-inch screen on the
Apple iPad Air 2
. There is talk that Apple will turn to its carrier partners to try to sell the app bundles to businesses, along with the new iPad Pro.
Ever since Apple launched the OG
Apple iPhone
in June 2007, it hasn't been put in a position where it needed to focus on sales to the enterprise in order to reverse a declining sales trend. But now, the time has come for Apple to change the marketing focus of the iPad from consumers to corporations. Will Apple be able to sell its tablets to corporations as a productivity tool? It certainly would help if Apple can push a 12.9-inch slate to businesses, loaded with apps custom tailored for specific industries. This could be what Apple plans to do in order to reverse the weakness in iPad sales that has taken hold over the last few quarters.
Will Apple succeed? Let's just say that it hasn't been smart to bet against the company over the last ten years or so.
source:
WSJ
via
AppleInsider