Apple to lower fee it gets from streaming video subscriptions sold on the App Store
1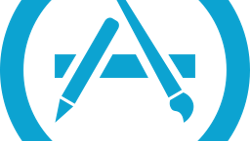 Apple is about to cut in half the fee it receives from selling subscriptions to video services on the App Store. Currently, Apple takes 30% of the monthly subscription rate earned by companies like Netflix or Hulu. Apple will cut its fee to 15%. Apps that offer non-video subscriptions pay Apple 30% of the monthly rate, with the fee dropping to 15% after a subscriber completes one year of paid service.
The decision to cut its take from App Store streaming video subscriptions appears to be related in some way to its upcoming TV app. The new app will allow iOS users
to quickly find content on the streaming video apps that they subscribe to
. The app will launch in December and will also allow iOS users to organize their video content.
To qualify for the reduced fees, subscription based streaming video companies must integrate with the new TV app. And while Apple will lower the fee that these companies pay for App Store subscriptions, it might not result in much lower charges for iDevice users. Right now, Apple's fee is forcing streaming video subscription services to charge more to those who subscribe from the App Store.
For example, Google's YouTube Red video and music subscription service cost $12.99 a month on iOS and $9.99 a month on other platforms. The 30% higher rate on iOS happens to match the 30% take that Apple currently collects on the subscription fee. If Apple cuts the fee to 15% after a subscriber has paid for one year of service, YouTube could cut the annual charge to $11.49 a month after an iOS subscriber's first year is completed.
There is no word on when such a fee cut would take place.
source:
Bloomberg