Apple announces all-new TV app for Apple TV, iPhone, and iPad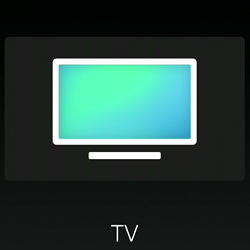 Today is the day of Apple's latest press event, and while the company is clearly using the event to primarily focus on revamping and updating their Mac line, they got things started by first showing off their all-new app simply titled "TV." The TV app is available for Apple TV, iPhone, and iPad, and while the naming convention certainly is a bit odd, it actually looks quite impressive.
At its core, the TV app sets out to help you streamline all of the digital video content that you either own or subscribe to. The app is structured out in a way to help you easily find the content that you want to watch, and upon opening the app, everything is broken up into four main categories - Watch Now, Library, Store, and Search. The last three of those categories are pretty self-explanatory, but Watch Now is where all the magic happens. At the very top of the Watch Now section is something called "Up Next." The Up Next area will show you all of your most recently watched shows across all of your video services, so no matter if you're watching content in HBO Now, Netflix, Hulu, etc., the titles you've watched most recently will be displayed and are easily accessible. Moving down from Up Next will showcase various movies and TV shows that have been curated by Apple, helping you find your next favorite series or film. All it is is a new app that will exist on your Apple TV to help organize all of your video content, and while it might seem a tad confusing at first, it does look to help make watching TV on Apple TV a lot more enjoyable than it ever has been.
In addition to the TV app, Apple also announced some nice additions for the Apple TV platform as a whole. Apple will be allowing you to sign in one single time with your cable or satellite provider to have your information synced across all of these sorts of apps. This means that you'll no longer have to go through heaps of apps and sign into them one at a time, and it should prove to be a great time-saver. And, of course, Apple has also enabled Siri to search through all of your content and start playing things for you. For example, you can use your Apple TV remote to say "Siri, play NBC News.", and Siri will then automatically start playing live news from NBC on your TV.
The TV app sets out to help you streamline all of the digital video content that you either own or subscribe to.
The Siri functionality will be available throughout all of Apple TV, and the new TV application will be launching on Apple TV, iPhone, and iPad sometime in December. Apple didn't mention anything about availability on macOS, but we'd be surprised if it didn't make its way there sometime soon.