Apple testing new gestures, folder improvements in iOS 7
18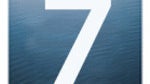 Apple has quietly tested some secret features for iOS 7 including improvements in folder management and additional gestures throughout the system. Apple developer Hamza Sood found out about features such as folders within folders and additional gestures for multitasking and navigation, but to enable them some additional tweaking is required.
Interestingly, Apple is testing swiping gestures from the edge and the corners that will work from anywhere on iOS.
Another useful feature that Apple is testing is the ability to hide system apps. Folder management could get a lot of improvements as well including features such as pinch to close a folder.
Apple's iOS 7 is touted to be the biggest redesign to iDevices software since the first iPhone launched in 2007. It introduces a brand new set of icons and animations, along with features like control centera and notification center. Some of the features have been well received, but others like the icons look surprisingly raw even for an Apple beta.