Apple switches App Store pricing from U.S. Dollars and Euros to local currencies in 9 markets
2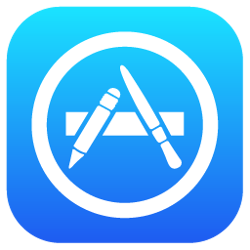 Apple is making a pricing shift in nine foreign markets, where pricing in its digital storefronts is shifting from the U.S. Dollar and Euro to native currencies. Take Poland, for example. Instead of pricing apps in Euros, they now will be sold in Poland's own currency, the Zloty. Besides the App Store, this change is taking place in the iBooks Store and in iTunes. The switch to native currency will also happen with subscription and services like iCloud and Apple Music.
In the Forex market, 1 Euro equals 4.17 Zloty at the moment. But Apple is giving some of its customers a slight break by converting its prices at a rate of 4 Zloty for each Euro. But the opposite is taking place with App Store pricing where 1 Euro is being changed to 4.58 Zloty. That means that in the Polish App Store, Apple is charging a 10% premium.
Besides Poland, other countries moving from the Euro to local currency include Bulgaria, the Czech Republic, Hungary and Romania. Shifting to local currency from the U.S. Dollar will be Chile, Colombia, Croatia and Peru.
Apple also announced that once the shift takes place, developers will be paid in local currencies. While the company didn't give a reason for this change, the company might feel that consumers in a particular country will be more inclined to purchase apps, services and subscriptions if these were offered in a currency that they are familiar with.
source:
Apple
via
AppleInsider