Apple sued over the use of "iBooks" name
20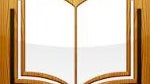 It looks like it is
back to court
for Apple as the tech firm is being sued in U.S. District Court in Manhattan over its use of the "
iBooks
" name. New York publisher John T. Colby is claiming trademark
infringement
in the suit. The publisher says that it had purchased the rights to the "iBooks" title from Byron Preiss, a New York publisher than printed 1,000 titles under the "ibooks" name since September 1999.
Apple does have a valid trademark for the term "IBOOK" relating to
computers
, and the company once sold a computer called the "iBook". But as the lawsuit points out, Apple never used the term for electronic books until the Apple iPad was launched in April 2010. The suit says that Apple's use of the term on the Apple iPhone and iPad will "overwhelm the good will of plaintiffs''
ibooks
' and '
ipicturebooks
' marks and render them virtuallyworthless."
source:
Bloomberg
via
BGR