Apple is being sued over the Apple Watch's heart rate monitor
6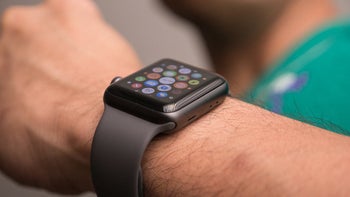 Apple
is being sued by a Michigan-based start-up over the heart rate monitor featured in the
Apple Watch
. The company in question, called Omni MedSci, is largely focused on near-infrared lasers and claims Apple has willingly infringed on its patents with the heart rate technology included inside the
Apple Watch
, thus the reason it has now filed a lawsuit.

According to the start-up, Apple and Omni MedSci were originally in talks over a two-year period between 2014 and 2016, coinciding with the development process of the first-generation and Series 1 & 2 Apple Watch models. During the process, both companies are said to have been working towards the goal of a mutual partnership, but, ultimately, Apple chose not to enter into any agreements. After talks had ended, however, the Michigan-based company claims Apple went on to introduce a technology that made use of three of its own patents. Because of this, the company is now seeking damages from the Silicon Valley-based giant, while it is also hoping to obtain an injunction against the company's products. Interestingly, it appears Apple could have a serious fight ahead if it hopes to win. After all, the new lawsuit has been filed in the Eastern District of Texas, an area that has a history of taking patent claims very seriously. In addition, Omni MedSci is also owned by Mohammed Islam, who has founded a total of six companies and owns over 150 patents.
Apple is yet to make an official statement in regards to the case, but until a final verdict is reached, it will likely be business as usual for the company, with its current focus being on the next generation Apple Watch. Speaking of, Series 4 of the wearable is set to feature a
much larger display
and newly-improved health sensors, among which will likely be a new heart rate monitor.