Apple sued for $1 billion for something that it claims could not happen
13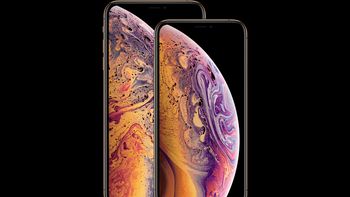 Apple's settlement with Qualcomm last week
resulted in both sides dropping all lawsuits filed against each other. But that doesn't mean that Apple is off the hook when it comes to billion-dollar lawsuits filed against it.
Bloomberg
and the
NY Post
both report that an 18-year old named Ousmane Bah is suing the tech giant for $1 billion dollars. The teen claims that he was falsely arrested by the NYPD on November 29th of last year because of the facial recognition that Apple uses in its Apple Stores.
The NYPD slapped the cuffs on Bah, alleging that he was responsible for Apple Store thefts in Boston, New Jersey, Delaware, and Manhattan. The teen's lawsuit claims that Apple found a stolen ID with his name and address, but not his picture, and programmed its Store's facial recognition system to connect the real thief's face with the data from Bah's ID. And the suit claims that on the basis of this mistaken identity, Bah was arrested at his home in New York.
Bah is apparently off the hook; detectives realized that the man seen on Apple's surveillance footage ripping off the stores did not resemble him. And when the Boston Apple Store was robbed of $1,200 worth of Apple products, the teen had a valid alibi. That day, he was attending his senior prom in New York. As a result, the charges against Bah were dropped everywhere but in New Jersey. In that state, the case is still pending.
What is interesting is that Bah's lawsuit against Apple includes the following passage: "(Apple's) use of facial recognition software in its stores to track individuals suspected of theft is the type of Orwellian surveillance that consumers fear, particularly as it can be assumed that the majority of consumers are not aware that their faces are secretly being analyzed." And while that would seem to be quite a charge to be leveled against the tech giant, Apple says that it does not use any facial recognition system in its retail locations.