Apple could pay up to $2 billion to UK users for overcharging on App Store
4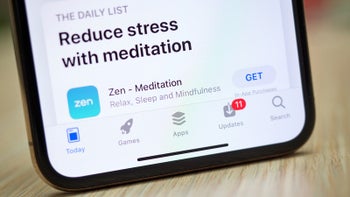 It seems like
Apple
can't take a break from the legal battles it has on its plate. A class action lawsuit was filed this week at London's Competition Appeal Tribunal regarding Apple's App Store. The lawsuit alleges that Apple has been overcharging users for years.
According to the lawsuit, Apple has been exploiting their dominance on the UK market when taking 30% commission for paid apps. If the appeal is upheld, Apple could pay compensation to UK users of about £1.5 billion (or $2 billion). The compensation would be paid to anyone in the UK who has purchased apps on the App Store since 2015.
Apple issued a statement to
Bloomberg
that said:
We believe this lawsuit is meritless and welcome the opportunity to discuss with the court our unwavering commitment to consumers and the many benefits the App Store has delivered to the U.K.'s innovation economy.

From this statement it seems like Apple are not worried at all about the lawsuit. The company continued by saying:
The commission charged by the App Store is very much in the mainstream of those charged by all other digital marketplaces. In fact, 84% of apps on the App Store are free and developers pay Apple nothing. And for the vast majority of developers who do pay Apple a commission because they are selling a digital good or service, they are eligible for a commission rate of 15%.
The fact that 84% of the apps on the App Store are free isn't really relevant, as the lawsuit regards only paid apps. The statement also says that the majority of developers pay Apple a 15% commission, implying the rest stays with them. This policy of 15% commission has been recently introduced. The lawsuit regards its previous policy of 30% Apple comission, which was used from 2015 to 2020.
Apple has had a lot of legal battles over the years, and it often settled them out of court. Time will show if there will be a settlement or not on this occasion.