Report: Apple's success did not turn many employees into billionaires
10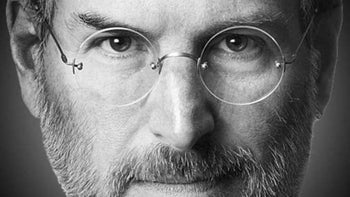 With a market capitalization (share price multiplied by shares outstanding) of $877 billion, Apple is the most valuable company in the world. On December 12th, 1980, Apple went public selling 4.6 million shares at $22. The stock closed its first day of trading at $29, and in the process the IPO created 300 millionaires, 40 of which were Apple employees. Apple's market cap at the end of that day was $1.778 billion.
Here we are 13,634 days later, and Apple is a 14% rally away from becoming the first company valued at $1 trillion. That means that Apple has increased its value by a factor of 493 over the last 37 years, 3 months and 30 days. You would think that this would have turned many Apple employees into billionaires. But a report from Bloomberg indicates that this is not so. Only one current Apple employee is a member of the billionaire's club, and that is Chairman Art Levinson. However, Levinson's worth is only partly due to his tenure at Apple; the majority of his wealth came from his employment at Genentech where he was chairman and CEO. He also picked up a stake in Google during the latter's early days.
Steve Jobs' original 15% stake in Apple would be worth $132 billion today. But when ex-sugar water salesman John Sculley pushed out Jobs in 1985, the Apple co-founder sold all but a single share of stock for approximately $100 million, according to Walter Isaacson's biography. He later rebuilt his holdings when he returned to Apple over a decade later. Jobs succumbed to pancreatic cancer in 2011 and his widow, Laurene Powell Jobs, is believed to be worth $18 billion. But she does not work for Apple, and the majority of her fortune comes from holdings in Disney, which her husband obtained when the House of Mouse bought Pixar in 2006. For a time,
the Steven P. Jobs Trust was the largest Disney stockholder
.
So what about co-founder Steve Wozniak? The Woz owned 7.9% of Apple at one point, valued today at $69 billion. But as it turns out, Wozniak left Apple in 1985 and reduced his stake greatly over the years. His net worth is said to be in the millions. "Ownership is not something I think about," he said.
As far as Apple's current CEO is concerned, Tim Cook is certainly well compensated, but with a $600 million fortune, he still falls short of a billion. One other current employee that has done quite well is Jony Ive. But his Apple holdings are believed to be similar to Cook's, which leaves him shy of the billion dollar mark.
The failure of Apple to produce a large number of billionaire employees shouldn't be seen as an indictment of the company. In fact, it indicates that insiders aren't controlling the firm and is the result of a balanced pay structure among Apple executives. It also shows that stockholders are getting current management at bargain basement prices. According to the Bloomberg Pay Index, Apple's compensation costs as a percentage of economic profit (after-tax operating profit minus capital costs) was the lowest for companies run by the best paid executives in the country.
source:
Bloomberg