Apple rushing to close deals with partners as streaming service launch nears
2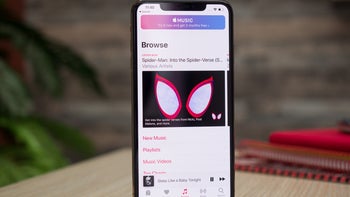 Apple has a Special Event planned for us for
March 25
, less than two weeks from now. And while many are hoping that the infamous AirPower and AirPods 2 will finally be released, Apple might push them to the side yet again as the event is expected to be focused on the company's new services.
The most important of them will be a video streaming one, similar to Netflix and Amazon Prime. The new service is expected to feature not only popular shows and movies but original content produced by Apple as well. Obviously, even a company the size of Apple can't just whip out 10 hit shows and 20 original movies out of nowhere, so at least for the first few months, the main content will be provided by its partners.
It seems, however, that Apple hasn't inked all the contracts with those potential partners yet. According to a
report by Bloomberg
, negotiations are still going on with some studios and the employees delegated with the responsibility of closing the deals have only until the end of this week to do so.
Some of the big names in the business that Apple is willing to partner with include AT&T (HBO), CBS and Starz. The situation is quite tricky. As streaming is becoming more and more popular, major companies want a piece of the pie and are planning (or already have) their own services (just like Apple). However, if the market becomes too fragmented and every studio keeps its content for itself, all the players will lose revenue as customers will refuse to pay for multiple different subscriptions, each of which covers only part of the content they're interested in. Studios are now trying to figure out who's most likely to come on top in the long term so they can align themselves properly.
And while Apple is a company with many successful enterprises behind its back, it's about to enter a field with seasoned veterans as competitors. Will it manage to get the backing it needs? We'll find out March 25!