Apple shows some new iPhone 3.0 OS features
4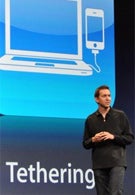 One of the most interesting new features to come with iPhone 3.0 OS is
Find My iPhone
. What do you do if you lose your phone? Well, you certainly wouldn't want to risk someone getting their hands on your personal information, right? So, if you happen to lose your iPhone, you can now log into your MobileMe account and you will see where your device is on a map. Then, you can send a message to the phone, which should let people know that this is a lost iPhone. It can also play an alarming sound. Another nice option is that you can send a wipe command that will erase all your data. You can always restore your data later, when you get your phone back.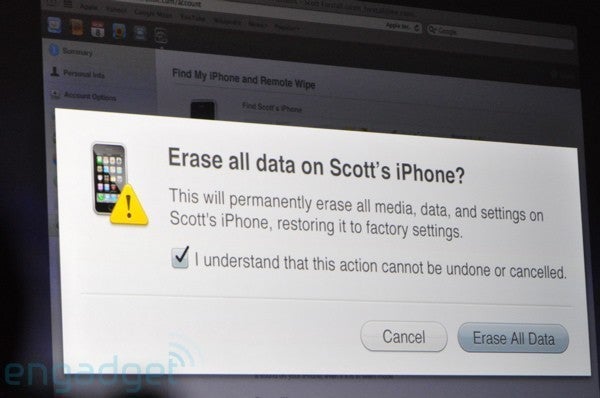 Wipe command in Find My iPhone
When it comes to Internet browsing, from now on, you won't have to enter your user names and passwords over and over again, because AutoFill will do that for you. There is also an option that will use your contact information in order to fill out web forms. Apple says that JavaScript runs almost three times faster now. In addition, support for video and audio streaming has been added.
Tethering
will also be available via USB and Bluetooth (for both PC and Mac), but will require carrier support and AT&T will not have it for the moment.
Language support
has also been increased and now more than 30 languages are supported by the platform.
For more features – check our
iPhone 3.0 OS preview
.
The new platform will be available, starting
June 17
for free for the iPhone and at a price of $9.95 for the iPod touch.
source:
Engadget
*UPDATE: Apple has just announced the new
iPhone 3GS
. Check our news story
here
!