Apple shares hit at an all-time high, market cap goes beyond $400 billion
24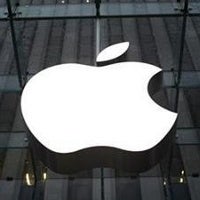 Here's something interesting happening with
Apple's stock
- it has been growing in the last couple of days in anticipation of record-breaking fiscal Q1 2012 results and is now trading at an all-time high of $427 apiece, with a total market cap of more than $400 billion. This has brought the company this close to trading places with the world's largest in market value, Exxon Mobile. For a moment yesterday, Apple broke its $426.70 record for share price, set in mid-October.
The
growth run
is happening in anticipation of January 24th, the date when Apple is releasing its quarterly results. Several analysts upgraded their already optimistic estimates for iPhone sales in the past Holiday trimester. The new Golden Sachs estimate sees iPhone sales at 31 million for the quarter, up from the previous 30.2 million forecast. Needham on the other hand bumped their prediction to 32 million units sold, up from the earlier 28 million projected.
Apple has already increased its MacBook Air sales to 1.2 million units in the quarter, according to an unconfirmed report by DigiTimes. This increase happens on the background of a decline for other companies.