Apple shareholders hear Tim Cook discuss the Apple Watch and Apple Pay
10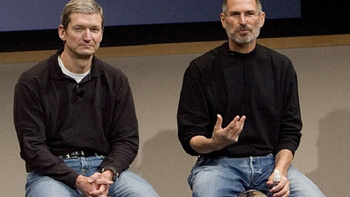 Today, Apple investors from all around the world assembled in the Steve Jobs Theater in Cupertino for the annual stockholders meeting. What they heard was CEO Tim Cook bemoaning the fact that Apple Pay has not completely replaced cash as the method of payment for all sorts of transactions. The executive said that even though Apple Pay's usage hasn't lived up to his expectations, he hopes "to be alive to see the elimination of money." Cook did say that a large increase in
Apple Watch
sales could help generate more use of Apple Pay.
The Apple Watch has become the leading wearable device in the world and the 8 million units that were shipped from October through December was a record number of units shipped in a single quarter by any wearable manufacturer.
Apple is now the largest watch manufacturer in the world
. In three short years, Apple has surpassed watchmakers that have been in business for over 100 years.
Cook also, and quite surprisingly, revealed that Apple made 19 acquisitions last year. Traditionally, Apple has kept mum about companies it has purchased. The CEO did say that Apple is on the prowl for more.
source:
SlashGear