Apple seeks patent on stylus for the Apple iPad
40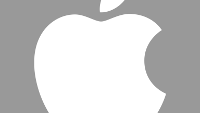 Apple has filed an application for a stylus-like device for the Apple iPad. Anyone who has watched the unveiling of the OG
Apple iPhone
can see that Steve Jobs was not a big fan of the stylus. However, Apple has
filed a few patents
over the years related to the pen-like instrument. Now, Apple has applied for a patent on a "
Input device having extendable nib
."
The stylus uses interchangeable nibs, or tips. Made of conductive material like metal or mylar, the user can extend the nib's length further away from the stlyus' body, or move it closer using various methods including a twist cap. With the nib extended far from the stylus, it can bend while you use it, which would mimic the feel of using a paint brush.
Besides a nib or tip, strands can also come out of a single hole in the stylus. The patent also showed lights being transmitted through these strands, which could be one quick way to send data to the iPad. In this fashion, the stylus could inform the tablet to change the color of what is being written. The slate might even have a camera that is focused on an LED light on the stylus, and could receive information from the stylus in this manner.
The patent application was filed a couple of years ago and you can view some images from it in the sideshow below.
source:
USPTO
via
AppleInsider
,
VentureBeat