Apple says people do care which platform they use
24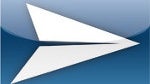 Transmedia CEO Donald Leka apparently stepped on a few toes at Apple when he sent out a press release this week to announce the launch of his app called
Glide
for iOS, which had already been available for Android phones. The app allows users to access their files no matter what desktop or mobile OS they are on. The press release for the app said that "
consumers really don't care that much what platform they are on, where their files are stored, or what the file types and file formats are
." When that quote hit Cupertino, it got a lot of people angry.
Leka received a memo from Apple Worldwide Developer Relations. The memo said that "
the tone of your release and your product positioning is at odds with not just our primary marketing messaging, but the entire reason Apple exists
." One can get the image of an angry Tim Cook stomping his foot with his arms crossed saying "
But they do care
...
they do care
...
they do care
". Actually, we don't really know how high up the Apple chain of command this went, so it is possible that the CEO did not have an inkling about the letter.
Yes, Apple is known for micro managing every little thing, but perhaps criticizing a press release for an app might be taking things a little too far.
source:
Forbes
via
TUAW