Apple says it has created or supported 514k jobs in the US
54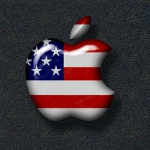 You have to hand it to Apple, the exhibitors have barely finished packing up from Mobile World Congress, but the Apple marketing team is already hard at work in shifting the focus to the upcoming iPad 3 announcement. We have suddenly seen new concept videos showing what people
wish the iPad would be
(even though the iPad 7 probably won't reach the levels shown), not to mention a resurgence in news about the
fabled iPad Mini
, and also some talk of
iPad "shortages"
(which assumes a level of demand) before the device is even announced, let alone in stores. We've seen that Apple is now the
"Most Admired Company"
, worth
half a trillion dollars
, and that in a wonderful marketing coincidence, the App Store is closing in on
25 billion downloads
just in time for the iPad 3 launch.
Many have criticized Apple for having so much of its production in Asia, and this seems to be Apple's response. According to Apple's numbers, the company has created or supported 304,000 jobs in the USA and has supported 214,000 by creating the "iOS app ecosystem". Apple has 47,000 workers internally in the US, which is two-thirds of Apple's worldwide workforce. The company has added 7,800 jobs in 2008, and 19,500 since 2008, which is certainly impressive, and a testament to the success Apple has had recently. Of the 47,000 US workers, just over 27,000 are employed in Apple Stores around the country.
The trouble is that this leaves 257,000 jobs in the "created/supported" category, which covers everything from engineers to shipping to sales and even health care. So, Apple seems to be adding the people bringing your iPad "to your door" in the supported jobs, as if shipping companies would go out of business without Apple. This "supported" jobs category is far too ambiguous for our tastes, because sure Apple gives health care to its employees, but how many jobs are claimed as being "supported" because of that? We certainly applaud the more transparent information that Apple is putting out, but we would prefer a bit more explanation, because numbers can be skewed a little too easily.
Another amusing thing is that if you go to Apple's Job Creation website and save the image of the USA there, you'll find it named "hero.jpg". We'll assume Apple is referring to the employees, not itself with that name.
What do you guys think? Is creating/supporting 514,000 jobs in a country of over 300 million something to be proud of?