Apple runs afoul of Australia's warranty laws, promises to make things right
37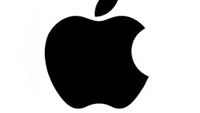 Apple has been accused by the Australian Competition and Consumer Commission of failing to change its warranty agreement so that it could be in line with laws passed by the country back in 2011. According to published reports out of Australia, Apple has been lying to consumers about its obligations to them in regard to repairing or replacing a faulty Apple iPhone, Apple iPad or Apple iPod. Apple allegedly failed to tell Australian customers the full extent of their warranty protection under the most recent consumer protection law passed in the country.
Apple and its suppliers are accused of telling Australians with faulty Apple devices, that they were entitled to only whatever Apple wanted to give them instead of what they should have received under law. In some cases, Apple told customers that it did not have to give a refund, replace, or repair a product with a "
major failure
" even though the law allowed Australian consumers to pick between a replacement or a repair. Apple also incorrectly told some customers that they were entitled to a full refund only if a faulty product was returned within two weeks of its purchase and that refunds or repairs were only allowed if a device stopped working correctly within a year of its purchase. Allegedly, Apple falsely told customers that it was not responsible for non-Apple products bought in the Apple Store and would often provide store credit only instead of a full refund.
The chairman of the Australian Competition and Consumer Commission (ACCC) said that Apple was making up its own warranty and refund policies instead of following the law. The ACCC could take Apple to court if it doesn't go along with a number of "undertakings" that the Cupertino based tech titan has agreed to follow.
"If you believe that you have been denied a statutory right or remedy by Apple in the past in relation to a product sold to you by Apple or did not pursue a warranty claim because of representations made to you by Apple, please contact Apple ... and your claim will be assessed."
-Statement that Apple must post on its Australian website
As part of this undertaking, Apple must reassess all claims made by consumers about faulty Apple products over the last two years, and must provide customers with the correct warranty remedy that each one was entitled to. The undertaking begins on January 6th and Apple will revisit old claims for 90 days. Apple also must publish a note on its Australian website telling those who felt that their warranty was handled incorrectly by Apple, to contact the manufacturer to have the warranty claim reassessed.
"This undertaking serves as an important reminder to businesses that while voluntary or express warranties can provide services in addition to the consumer guarantee rights of the ACL, they cannot replace or remove those ACL guarantee rights."
-Rod Sims, chairman, ACCC
"In Australia, we have been working closely with the ACCC to make sure our customers understand their local consumer rights and receive the industry leading customer service they expect."
-Apple spokeswoman
source:
SydneyMorningHerald
via
BGR