Apple rumored to unveil an SDK to make Siri an Amazon Echo/Google Home competitor
23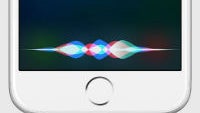 This probably shouldn't be a surprise to anyone but new rumors say that Apple wants to make Siri into a competitor to the Amazon Echo and Google Home. The trend of chat apps and voice assistants right now is to open up and hook into third-party services, and word has it that Apple is planning to announce an SDK for Siri to do just that.
The Amazon Echo kind of flew under the radar for a bit. We recently saw
Viv
and
Google Home
with Google assistant as new entries/upgrades in the "do more" voice assistant game. Now, a report says Apple will be expanding its limited Siri integrations with an SDK that will allow any developer to hook into the system. Presumably, we'll see that unveiled at WWDC in a couple weeks, since that is Apple's developer conference and where you'd expect to see an SDK.
Additionally, Apple is supposedly working on a standalone piece of hardware like the Echo or Home. The rumor is that Apple has been working on this device since before Amazon released the Echo, but we're not too sure how believable that is. Either way, Apple is rumored to be working on a web-connected device with a speaker (Beats?) and integration with HomeKit. It will undoubtedly also have AirPlay support so it could work with Apple TV.
No word on when such a device might be released, but later this year would be a reasonable educated guess, if Apple has been working on it as long as reports claim.
Recommended Stories