Apple rumored to start Personal Pickup for online Apple iPhone 5s orders on Monday
4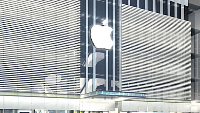 So you're jonesing for an
Apple iPhone 5s
. Well the bad news is that every Apple Store has sold out of the full-featured version of Apple's (all together now) iconic smartphone. Well, you can always order it online, right? Let's just check the delivery date and...uh oh. Yeah we know. You could have sworn it said 1 to 3 business days at 3am EDT on Friday morning. Now,
you're staring at an October delivery
and you're too scared to find out what year Apple posted. Seriously though, deliveries of orders for the Apple iPhone 5s are now pegged for next month.
But there is a solution. While this testimony wouldn't hold up in court, we can pass along the word of someone who was told by an Apple Store rep that the fastest way to obtain an Apple iPhone 5s is to wait for Monday when Apple turns the lights on its
Personal Pickup
option. Starting tomorrow, there allegedly will be a way to pick up your iPhone 5s order made from the online Apple Store, from the brick and mortar Apple Store nearest you.
What is the advantage to doing this? Consider that an online order now won't come before next month. Meanwhile, Apple Stores are bound to receive stock faster and more often. Why? First off all, fulfilling store placed orders is probably less expensive than shipping out orders placed online. Secondly, having people pick up their new iPhone 5s at an Apple Store increases the chance that some accessory sales will be made.
Apple will no doubt make an announcement once Personal Pickup becomes available for the Apple iPhone 5s. You can keep refreshing the online Apple Store's checkout page to see if it becomes an option you can select. Or, you can just keep checking in right here. As soon as we hear about it, we will pass along the information to you.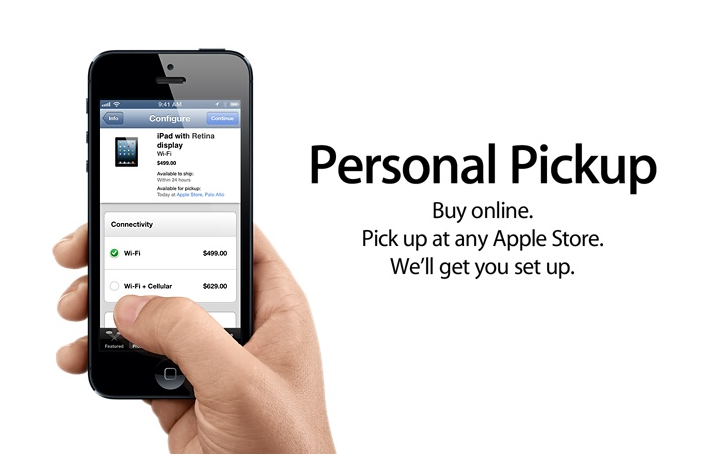 Personal Pickup is rumored to start tomorrow for Apple iPhone 5s orders
source:
Apple
via
GigaOm