Apple revamps the privacy page on its website
24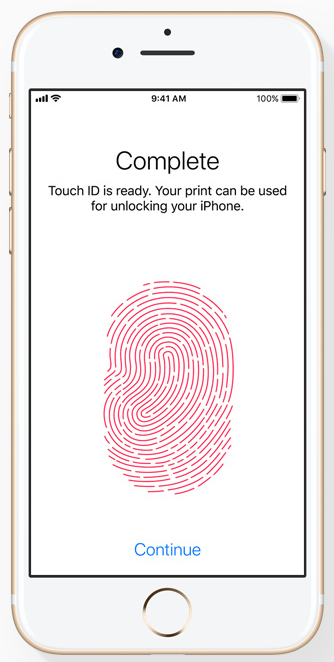 Apple says that Touch ID is the most advanced security technology on any personal device
Apple has revised the privacy page on its website. "Apple products are designed to do amazing things. And designed to protect your privacy," says the big print at the top of the page. Apple goes on to talk about some of the security and privacy features it offers on its devices. Fingerprint scanning Touch ID is called "the most advanced security technology on any personal device."
Apple adds that it doesn't collect the information created when users ask questions for Siri to answer. And Apple's Differential Privacy means that data belonging to an iPhone owner is scrambled, added to the data belonging to millions of other iPhone users, and examined for general patterns. According to Apple, these patterns help it discover the most popular emoji, the best suggestions for QuickType, and energy consumption rates for the Safari mobile browser.
Other privacy related topics on the page include the use of encrypted data, and how app developers must follow "strict guidelines" when it comes to handling your personal information, or face having their apps removed from the App Store.
"At Apple, we believe privacy is a fundamental human right. And so much of your personal information — information you have a right to keep private — lives on your Apple devices. Your heart rate after a run. Which news stories you read first. Where you bought your last coffee. What websites you visit. Who you call, email, or message.Every Apple product is designed from the ground up to protect that information. And to empower you to choose what you share and with whom. We've proved time and again that great experiences don't have to come at the expense of your privacy and security. Instead, they can support them."-Apple
There is no mention of Face ID on the page. That is the technology that will be found for now only on the
Apple iPhone X
. It uses your face to unlock the handset and verify the identity of the phone's user.
You can visit Apple's newly revised privacy page by clicking on the sourcelink.
source:
Apple
via
BGR