Apple responds to price fixing allegations, says "simply not true"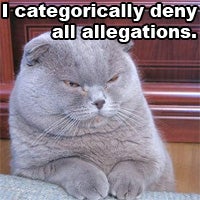 It has been two days since the
US Department of Justice filed charges against Apple
and several publishers accusing them of price fixing.
Antitrust experts say the DOJ has more of a case against the actual publishers than against Apple. Experts have pointed out that Apple only holds a mere 10% of the eBook market, whereas Amazon retains the majority of the control with its 90% share of the market. They also note that reports suggest that Apple did not attend the meetings where the publishers decided to fix the pricing on eBooks.
While three of the publishers have opted to settle with the DOJ, Apple is looking to stand its ground.
Apple spokesman Tom Neumayer released the following statement in response to the allegations:
The DOJ's accusation of collusion against Apple is simply not true.
The launch of the iBookstore in 2010 fostered innovation and competition, breaking Amazon's monopolistic grip on the publishing industry. Since then customers have benefited from eBooks that are more interactive and engaging. Just as we've allowed developers to set prices on the App Store, publishers set prices on the iBookstore.
source:
AllThingsD