US Department of Justice files charges against Apple for e-book price fixing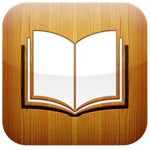 The United States Department of Justice has formally filed charges against Apple among other e-publishers such as Hachette, HarperCollins, Macmillan, and Penguin. The charges are in response to allegations of price manipulation. These allegations accuse Apple of artificially inflating the prices of books and electronic text books sold through Apple's popular online store.
Industry analysts believed that previously-alleged back room deals between the publishing groups and the US Department of Justice had been stopped, it appears that may have been replaced with outright price manipulation. Apple contends its not doing anything wrong, and refuses to entertain any talks of settlement with the US DOJ. Neither Apple or the US Department of Justice are commenting on the subject at this time due to ongoing litigation.
Apple enjoys "favored nation" exclusivity for some of the books they sell on behalf of its publishers, and that exclusivity is now potentially being revoked. We've recently seen the attention Apple has been putting on its textbook business, so this certainly could have a big impact on the sales of that group. Regardless of the outcome of the charges, Amazon and Barnes and Noble seem to be the obvious winners as they have the most to gain out of a more competitive playing field. Electronic books is expected to surpass 1 billion dollars in 2012, so we'll continue to monitor how this plays out.
source:
Bloomberg