Apple removes Fortnite from the App Store after Epic added its own purchase system
20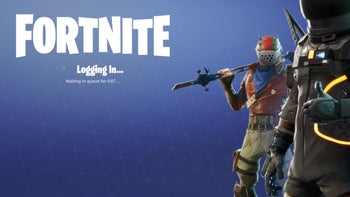 Apple
has quite strict rules when it comes to App Store, so developers who want their apps on the iOS ecosystem must respect Apple's policies. That's one of the reasons Microsoft
couldn't bring its upcoming Project xCloud streaming service to iOS
and, more recently, why Apple has removed Fortnite from the App Store.
Epic Games introduced earlier today its own purchase system for Fortnite on Android and iOS, which will skirt Apple and Google's 30% fee on every purchase made through its app stores.
The company
announced
a permanent discount on V-bucks, the in-game currency Fortnite is using to buy cosmetics, as well as other cash purchases in the game of up to 20%. In a statement published today, Epic Games said that these are the new prices for Fortnite's currency on mobile since it introduced its own purchase system that won't go through either the App Store or Google Play Store.
Basically, this means that Epic Games no longer pays 30% fees for each transaction it makes in Fortnite through App Store or Google Play Store. As such, the company decided to offer what would have been paid to Apple and Google to the players in the form of a permanent discount on V-bucks.
By offering an alternate payment system, we're not only offering players more choice, but we're able to pass along the savings to players.
Unfortunately, the move didn't remain unsanctioned by Apple, as the company decided to completely remove Fortnite from the App Store just hours after Epic Games added its purchase system in the game.
The way Epic Games decided to get around App Store's fees probably infuriate some people at Apple, which decided to show them otherwise. In a statement for
The Verge
, Apple claims that the reason it removed Fortnite from the App Store is that Epic Games rolled out an update for the game without getting permission from Apple. The update introduces the changes to the payment system that we've detailed above and would've probably rejected by Apple.
Today, Epic Games took the unfortunate step of violating the App Store guidelines that are applied equally to every developer and designed to keep the store safe for our users. As a result their Fortnite app has been removed from the store. Epic enabled a feature in its app which was not reviewed or approved by Apple, and they did so with the express intent of violating the App Store guidelines regarding in-app payments that apply to every developer who sells digital goods or services.
No room for negotiations
The statement also mentions that there will be no negotiations with Epic Games, so unless the developer doesn't abide by App Store's rules, Fortnite won't return to the iOS store. Apple also states that there's no room for exceptions, so any Epic Games decision that violates the App Store's terms and guidelines will be rejected.
Epic has had apps on the App Store for a decade, and have benefited from the App Store ecosystem - including its tools, testing, and distribution that Apple provides to all developers. Epic agreed to the App Store terms and guidelines freely and we're glad they've built such a successful business on the App Store. The fact that their business interests now lead them to push for a special arrangement does not change the fact that these guidelines create a level playing field for all developers and make the store safe for all users. We will make every effort to work with Epic to resolve these violations so they can return Fortnite to the App Store.
Fortnite would've have been the only app that features its own payment system. Other apps like Best Buy, Uber, and a lot of others don't pay the 30% fee to Apple for transactions and are allowed to operate normally.
It's not surprising that Epic Games' move comes only days after Microsoft complained about Apple's strict App Store rules. It looks like several giants that do business with Apple are starting to show their discontent about the way the Cupertino-based company chose to treat their successful products. It's like Apple wants a piece of everyone else's pies at any cost, even if that means losing some customers in the long run.
Make no mistake though, this battle between Epic Games/Microsoft and Apple has nothing to do with us, the consumers. It might have some positive repercussions for developers in case Apple is forced by a legal court to open up its iOS ecosystem a bit more and reduce the App Store fees, but that's about it. So before rooting for either side, remember that you have little to gain if Epic Games/Microsoft's side wins, and nothing if Apple ends up victorius. So before rooting for either side, remember that you have little to gain if Epic Games/Microsoft's side wins, and nothing if Apple ends up victorius.
Recommended Stories