Apple releases new build of iTunes allowing users to install apps from their computer once again
14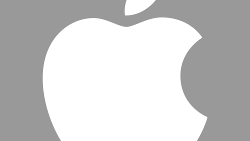 When Apple disseminated iTunes 12.7 in September, it removed a feature that allowed users to take a shopping excursion through the Apple App Store using a desktop computer. If they saw anything they liked, users could install that app on their iPhone through the box that was running iTunes. However, with Apple stating that it wanted iTunes to focus on music, movies, TV, podcasts, and audiobooks, this feature was removed by Apple on the latest build of iTunes.
Not everyone was happy with this move. According to Apple, "certain business partners might still need to use iTunes to install apps." So Apple has pushed out iTunes 12.6.3 which brings back the functionality allowing users to install apps and ringtones for their iOS devices from the desktop. Actually, clicking on the sourcelink will take you to the Apple support page where you can install this so-called "business edition of iTunes" on a Mac, 32-bit PC or a 64-bit PC.
There is one major caveat. Installing iTunes 12.6.3 means that iOS users will no longer be prompted when a new version of iTunes is ready to be installed. Instead, they will have to upgrade to new iTunes builds manually. After installing iTunes 12.6.3, an existing library of content will have to be downloaded to this version using the
Create Library
and
Add to Library
options.
The business edition of iTunes is compatible with iOS 11,
Apple iPhone 8
,
iPhone 8 Plus
, and
iPhone X
. There is no technical support being offered for this version of iTunes, and it is unknown how long Apple will be making this build available.
"If you've already installed a newer version of iTunes, you can download this version of iTunes on your Mac, PC 32-bit or PC 64-bit and run the installer. After installation is complete, you can continue to deploy apps with iTunes. You won't be prompted to download new versions of iTunes after you install this version."-Apple
If the ability to manage the apps from your iOS device(s) outweighs the caveats, you might want to install iTunes 12.6.3 on your desktop PC or Mac today.
source:
AppleSupport
via
MacRumors