Apple releases guidelines for App Store developers
3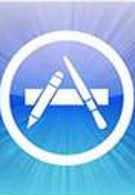 Apple said today that to make things easier for developers, it has published the guidelines that the company uses to determine whether or not an application is "fit" for the App Store. In the past, the Cupertino based firm has removed apps that contained overtly sexual content, political satire or were useless. The App Store currently has over 250,000 applications with the Android Market and its 100,000 listings trying to close the gap. The latter market has very few restrictions on developers as compared to Apple's regulations.
The guidelines, which can be read
here
, state that the App Store does not need anymore fart apps, and sexual content that is not part of a book, music or medical information will be turned down. While not much has changed in this area, at least developers know what the exact rules are before they present an app to the App Store.
There has been one fairly big change. Apple has announced that it will eliminate restrictions on the use of third party development tools which means that developers can write apps using Adobe Flash or Oracle's Java as long as the program does not download any code. The programs will not have to be re-written to erase Flash, for example.
Apple says that it hopes that between publishing its guidelines and eliminating restrictions on third party tools like Flash, it has made the entire process of writing and submitting an app more transparent, which it hopes will result in an increase in the number and quality of programs submitted for the App Store.
source:
Apple