Old Apple iPhones don't die, they get recycled
11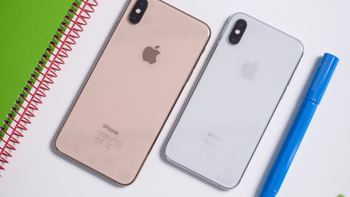 Have you ever wondered how Apple disposes of iPhone units that it can't resell?
CNET reported today
on the 9,000 square foot warehouse in Austin, Texas that Apple uses to recycle parts from dead iPhone corpses. Inside this warehouse is a robot named Daisy that can disassemble 15 different iPhone models at a rate of up to 200 per hour. You might recall
that we told you about her last year
. Besides using Daisy to recycle iPhone parts, Apple plans on licensing the technology to other companies. That is, after it receives a patent for the robot.
Apple has a goal, as stated by Lisa Jackson, to make its products from recycled materials. Jackson is Apple's vice president of environment, policy, and social initiatives. The company will ship its 1.5 billionth iPhone later this year. Many of these units will eventually be stripped by Daisy. Jackson points out that Apple builds its devices durable enough to survive two or three owners before they get recycled. What the company doesn't like to see is an iPhone owner who purchased a new unit, stick it in his desk drawer when the time comes to upgrade to a newer model. As she points out, "There's 100-plus elements in an iPhone, and we're looking at how to move them back through the chain."
"You may be done with your device, but chances are it still has more to give. If it's in good shape, we'll help it go to a new owner. If not, we'll send it to our recycling partner, so we can save more precious materials and take less from the earth. And if it's an iPhone, it could even go to Daisy, our disassembly robot that can efficiently recover the resources inside."-Apple
Right now, the iPhone batteries salvaged by Daisy are recycled for the cobalt inside, which is used to produce batteries for new units. The solder used to mount components on logic boards are soldered into place using solder made with 100% recycled tin. And the aluminum that Apple is able to recover from your recycled iPhone could end up as the aluminum enclosure on your MacBook Air. Daisy is able to remove an iPhone display, battery, logic boards, sensors, screws, and the
wireless charging
coil. What is left is an aluminum chassis.
Apple receives a steady stream of used iPhones from members of its iPhone Upgrade Program

Yesterday, we told you that
Samsung is using a 100% plastic-free box for the Galaxy S10 line
. Additionally, Samsung is able to recover plenty of materials from its televisions and home appliances (think of all of the metal it can recycle from its refrigerators, washers, and dryers). Both Samsung and Apple are looking to develop what is known as "closed loop" recycling. That means that both Apple and Samsung would take in previously used devices, refurbish them to "as-good-as-new" condition and sell them. Or, the devices would be recycled and some of the materials captured to be used again.
Daisy is used on iPhone models that would cost Apple too much money to refurbish. The robot helps the company recover materials like copper, cobalt, and others that are used again. Last year, Apple received 9 million iPhones back from customers. Of those, 7.8 million were refurbished and 1.2 million were disassembled by Daisy. Apple is trying to get consumers to send them iPhone units that are no longer in use. In the states, Best Buy will accept these devices and pass them on to Apple. The Apple iPhone Upgrade Program allows buyers to pay for their new phones by making 24 monthly installment payments. After 12 payments, the customer can exchange his old iPhone for a new one, which starts a whole new 24 month cycle. And again, after 12 payments are made, the old iPhone can once again be exchanged for the latest model. This helps supply Apple with a steady stream of phones that can be refurbished, or sent to Daisy instead of collecting dust inside a desk drawer.