With privacy cred under fire, Apple opts out of random Siri recording reviews
8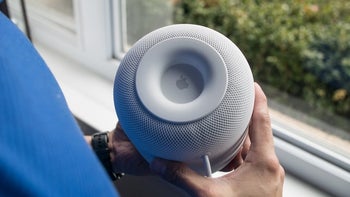 Remember last week's controversy that Apple lets random Siri voice recordings, including accidental ones that aren't premediated by the "Hey,Siri!" command, be
listened to
by third-party contractors?
A whistleblower from one of these contractors that use the raw recordings to improve on Siri's voice recognition and situational awareness, mentioned that sometimes the recordings include confidential medical information or even couples having sex while Siri is turned on (pun not intended).
Needless to say, these accidents happened more with Apple's HomePod than with the iPhone, just like Amazon's Alexa or Google's Home smart speakers have been in hot water on the issue numerous times.
Amazon and Google, however, let you opt out of the improvement program upon setup while Apple, the smart speaker newbie, hadn't really thought it through and made the process automatic.
Well, not any more, as it has
suspended
the access to Siri voice recordings by third-party contractors until it patches the omission and manages to introduce an opt-out system as well. Whew, disaster averted, here's Apple's statement on the new development:
We are committed to delivering a great Siri experience while protecting user privacy. While we conduct a thorough review, we are suspending Siri grading globally. Additionally, as part of a future software update, users will have the ability to choose to participate in grading.
There you have it. Initially, Apple was nonplussed on the matter, saying that less than one percent of the recordings went to the development facilities, and that no user request is associated with their Apple ID, not to mention the confidentiality contracts.
After all the media brouhaha, however, it rightfully concluded that this issue may put a stain on its carefully crafted message as a
user privacy champion
, and has now suspended even that percent of recordings from being reviewed until it introduces an opt-out feature.