Report calculates that Apple subtly raised the average iPhone price by 20% for fiscal 2019
49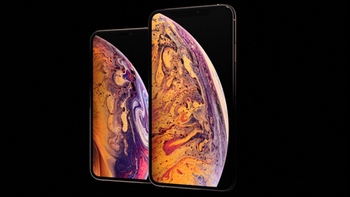 Loup Ventures analysts Gene Munster and Will Thompson have weighed in on the new Apple iPhone models unveiled last Tuesday. If you're an Apple investor, the news is good. If you're an iPhone buyer, not so much. Here's why. With the average price of the nine new variants calculated to be above the fiscal 2018 average selling price of $745, the chances are pretty good that for fiscal 2019, the ASP for the iPhone will be higher. Considering that professional investors and analysts look at the iPhone's ASP to help them make investment decisions, this bodes well for Apple's shares next year.
According to Munster and Thompson's calculations, the Apple iPhone is now available in a price range of $449 to $1,449 for an unweighted average price of $765. And that figure is 20% higher than last year's unweighted average iPhone price of $636 (with a range of $349 to $1,149). In other words, Apple has subtly raised the price of the iPhone. The analysts note in their report that "Once again, Apple has shown their mastery of pricing tiers."
Munster and Thompson expect that for Apple's fiscal 2019, which starts next month, the lower priced
Apple iPhone XR
(which doesn't launch until October 26th) will grab 38% of iPhone sales with the highest priced
iPhone XS Max
and the
iPhone XS
responsible for 12% and 9% of iPhone revenue respectively. Overall, they call for the three 2018 models to account for 59% of total iPhone sales in fiscal 2019, up from the 54% achieved by the three 2017 phones for fiscal 2018.
The analysts have not changed their forecast of total iPhone sales for fiscal 2019 since the unveiling. They still expect Apple to ring up 225 million units, which puts them above Wall Street consensus of 219 million. They have raised the number of Apple Watches they see sold during the fiscal year, from 25 million to 31 million. And they note that Apple is "building an insurmountable lead in the wearables space" because of two factors. One, WatchKit makes it easy for developers to write apps for the Apple Watch. And two, the company continues to update the hardware aggressively.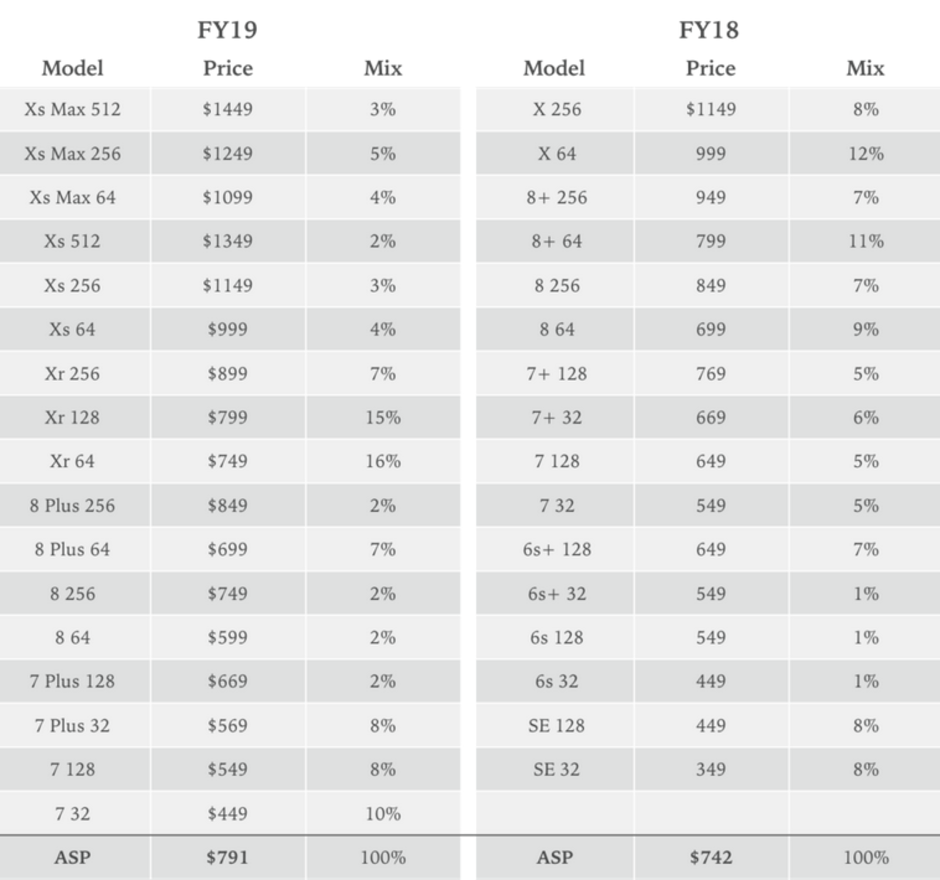 Loup Ventures' forecast for fiscal 2019 iPhone sales
Recommended Stories