Apple purchase of Waze already debunked
6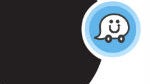 We heard earlier today that Apple might be in the mood to make a
purchase of Waze
, the popular crowd-sourced navigation startup, but it seems that those rumors may have been trying to make something out of nothing. Interestingly enough, the original rumor came from TechCrunch, and the debunking of said rumor also came from TechCrunch, this time from OG Apple fanboy MG Siegler.
It's easy to see how the rumor got legs: Apple Maps has been disappointing, and Waze traffic data is already integrated into the platform, so it would make sense that Apple would want to toss around some of its piles of cash to pull Waze into the fold officially. The original rumor came out yesterday, and earlier today, MG Siegler debunked it, saying, "There is no deal is happening. At least not now or anytime soon."
Siegler admits that the two companies may have discussed the possibility, but that's all it really was, just a discussion that never led to anything more. According to Siegler, it would make more sense for Apple to acquire Foursquare, and we have to agree with him on that. Apple already has Waze's traffic data, so there's no real reason to purchase. But, Apple Maps needs serious help with its points-of-interest database and Foursquare could certainly help quite a bit on that front, which is why the companies have already been reported to
talk about sharing data
.