Apple pulls Phone Story from the App Store: an iOS game about the dark side of your phone
33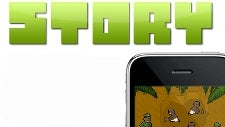 For three hours on the App Store there was Molleindustria's Phone Story, an iOS game depicting the
dark side of your smartphone
- suicides at Foxconn, the Coltan mineral war in Congo, electronic waste. Now, that game is gone. Apple pulled the application for a yet undisclosed reason, but it doesn't take a genius to figure out the possibilities.
Phone Story has taken on the task of educating smartphone users about how their precious device was made, starting with the materials. And those are the rare minerals like coltan, tin, tantalum, tungsten and gold, some of which are used in a phone. Coincidentally, a huge part of those resources come from
mining in Congo
, a slavery-like business fueling a war yielding so many deaths in the Central African republic that it could only be compared to World War II in scale. Back to the game, in the first part of it, you have to yell at workers to keep productivity high. If for some reason you stop, the game warns you that you can't stay idle as you're already participating by owning a smartphone.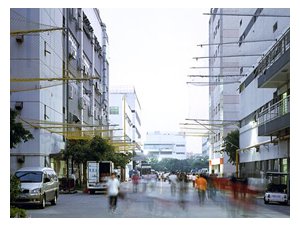 Foxconn safety nets
The second step
brings you to Foxconn's manufacturing facilities
where you have to control a safety net, which saves employees jumping out to end their lives. Foxconn is the Chinese subsidiary of Chinese Hon Hai, and is the very company assembling the iPhone and associated with numerous reports about suicides and sub-par working condition. Last year, the company installed safety net to catch suicide jumpers. Really.
In the third step, you
impersonate an Apple Store worker
giving away smartphones to a horde of customers storming the store. This mocks the hype and often instilled perception of the quick obsolescence of gadgets, which is in the core of a company's strategy, Phone Story says.
Finally, you get to see what happens when the phone goes out of use and all of the
waste that is generated
. The sad reality is that with the rapid pace at which gadgets grow antique, most of them won't be recycled properly but rather shipped to underdeveloped countries like Ghana or Pakistan, where the toxic material containing devices would be simply dumped.
A sobering look for many people, the game seems to have gotten Apple's attention and we're curious to hear Cupertino's explanation of why it pulled Phone Story.
UPDATE 2:
While the app is still banned on the App Store, it's not impossible to download as it's now been made available on Installous for iOS devices. Phone Story is also on the Android Market. Thanks, Donovan!
UPDATE:
In an interview for Gamasutra, Paolo Pedercini of Molleindustria says:
"This morning, a dry and polite Apple employee called me personally to talk about the specific violations of Phone Story. When I asked if I can submit a new version, there was a moment of silence and then he answered, 'Yes, if you can make it compliant to the guidelines.' But the truth is that there is no way to know what's 'excessive' and 'objectionable' in Cupertino."
Apple says that Phone Story violates app store guidelines number 15.2 (child abuse), 16.1 (objectionable or crude content), 21.1, 21.2 (charity).
That's strange as the last two apply for users making in-app donations and that's not the case for Phone Story. The first one also seems questionable as crude content is prevalent in video games on the App Store, while for the child abuse accusation Pedercini says:
"What makes these depictions disturbing is the connection the player makes with the real-world situation."
The game mocks the visuals of popular titles like Game Dev Story and was sure to appear close to it in some App Store searches. It has also pledged to give developer revenue (Apple takes 30% of the total, the rest goes to devs) to grassroots organizations. Molleindustria has taken on serious subjects previously - attacking the Catholic church with its
Operation Pedopriest
, McDonalds with
McDonalds Video Game
and Big Oil with
Oiligarchy
.
Finally, the game often warns you:
"You didn't meet the goal. Don't pretend you are not complicit."
So while this wouldn't stop us from using smartphones, it does raise awareness about the whole
Phone Story
. Just as was the case with Foxconn, more publicity pressures companies to tighten their standards and better control their suppliers. And banning the game, doesn't seem to be the solution.