Apple poaches Amazon's search and navigation chief to run the Siri crew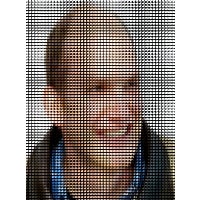 Apple has bagged the Amazon search and navigation chief, William Stasior, who previously also worked for AltaVista, as the new head of Siri. The natural language voice assistant is still in beta, and Apple apparently has much deeper plans for it than what it is now.
With the hiring of William Stasior from Amazon, Apple is replacing Adam Cheyer and Dag Kittlaus, who are now out of the crew that is developing Siri. Bill Stasior holds a PhD from MIT, and has a really cool binary image of himself on his blog, as you can see in the thumb.