Apple pays $53 million to settle liquid sensor suit
16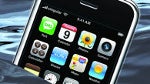 Apple has settled a class action suit relating to the sensors on the Apple iPhone and Apple iPod that determine if either device has had contact with a liquid. A positive reading on the sensor would normally allow Apple to
refuse to repair
a device even if it was under warranty. The plaintiffs in the case claimed that the liquid damage sensor on their iPhone or iPad showed a positive reading just from every day use, even if the unit in question was only used in the Sahara Desert and never came within an inch of water or any other liquid.
The class action suit covers those with a rejected warranty claim before December 31, 2009 for the Apple iPhone, and before June 10th for the Apple iPod touch. Unlike the usual class action suit where no one gets any more than 50 cents glued to a postcard (except for the lawyers, of course), each member of the class with a verified claim will receive
$300 from Apple
.
The lead plaintiff in the case is Charlene Gallion of San Francisco. Back in April of 2010, she took her non-functioning Apple iPhone 3G to an Apple Store and was told she could not receive a free repair or replacement because the Liquid Submersion Indicator had a positive reading, indicating that the device had been submerged in a liquid.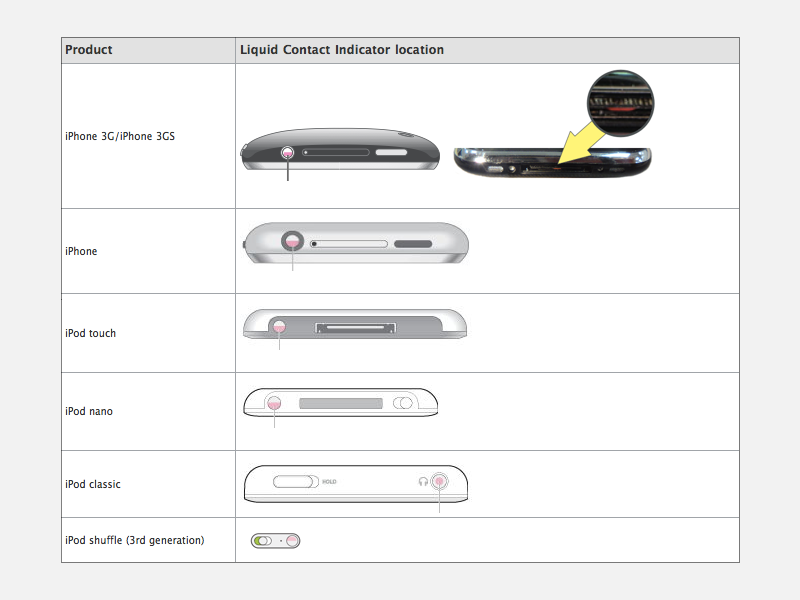 The Liquid Submersion Indicators on Apple products from a few years ago
source:
Bloomberg
via
AppleInsider
Recommended Stories