Apple patents AR maps solution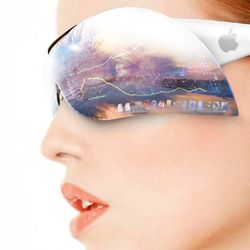 Rumors have been going around that Apple is looking into AR and VR solutions for quite some time now. And we've already seen some patents that back these statements up. The latest one, however, might be among the more interesting.
Just today Apple was granted a patent for "Augmented reality maps". According to the patent description, Apple is looking into using AR for navigational purposes. For example, a user would be able to select a nearby point of interest, or search it on the web, and get the route displayed on top of a live video feed from a smartphone's camera or similar video capturing device. The system will automatically detect the device's orientation, tilt, field of view and GPS location and will be able to point the user in the right direction. For example, if you're facing south, but your route is to the north, an indicator would appear on the screen to let you know you have to turn around.
Unlike regular GPS solutions, users won't have to rely on bird-view maps only. In fact, if the presented drawings are something to go by, the route would be drawn on the video feed as a line, going down the street, turning around corners and so on.
The drawings associated with the patent also show that the technology will be able to overlay street names and addresses over the live video feed. So, if it works as it claims, you'll be able to point your camera at a random house and get its street address right there, on your smartphone's screen.
The search bar is also shown directly on top of the live feed, which will address an issue described in the patent – users won't have to rely on separate apps for navigation, POI search and AR guidance. All of this will be packed in one neat little package and displayed right there, on top of what your camera sensor picks up.
With
Apple being rumored to scale their self-driving car project down
to car accessories and related tech, the solution could pave the way for a new generation of car navigation. Especially with more cameras being fitted onto newer car models, this AR patent could prove to be a pretty good driving companion, if you're not sure where you're going.