Apple patent wants to automate your iPhone with "situational awareness"
25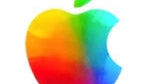 This is not the first time that we've seen functionality like this planned for a smartphone, and it certainly won't be the last. A new Apple patent is showing that the company wants to automate more functions of your iPhone using "situational awareness". If you've been following our news, it's quite a lot like the
Inconspicuous Mode
patent that Microsoft filed a while back, or like automating many of the functions you'd find on Android using Tasker or Locale.
The idea is to automate certain functions based on "situational awareness". This means using all of those fancy sensors that your smartphone has to detect ambient light, force, temperature, ambient noise, and motion, then change certain settings accordingly. This could mean something as simple as dimming the screen and lowering the device volume when not in use, or to use Microsoft's example, dim the screen and turn off the sound when you enter a movie theater.
The patent filing also calls up a bit of Google Now by saying that the feature would predict the user's needs, and automatically perform whatever functions the user desires without having to select the menu options or activating a program. And, the feature would be completely customizable, letting the user create triggers like you would with Tasker or Locale. Given all of the analogies to other products used in this article, it's hard to say this is really something that deserved to receive a patent.