Apple patent gives Siri the wisdom of the crowd
51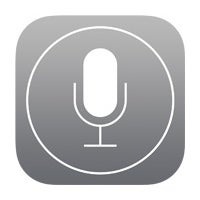 Siri was dumbed down quite a bit when Apple bought it and first integrated it into iOS, but it has been gradually getting smarter and smarter since then. However, the service does still have some troubles with returning the correct answer to various queries. But, a new patent shows that Apple does have a plan to fix those problems, and the answer is within all of you.
The patent is titled "Crowd Sourcing Information to Fulfill User Requests", and it would do much what that title implies. If Siri doesn't have the answer to a query, it could fall back onto searching a crowd-sourced database built by Apple that would contain answers generated by actual humans to that same question or a similar one. If this sounds familiar, it's because there are multiple options that already do this like ChaCha, Yahoo Answers, and more. So, we're not exactly sure what in the patent made the USPTO think this was an original procedure.
The patent was filed back in March and approved today, so there is a fair chance that Apple is already monitoring questions and answers to build the database. Although, such a database would need to be quite large to be of any use, so it's hard to say when a solution like this would be added to Siri.