Apple applies for a patent on a different type of in-display fingerprint scanner
12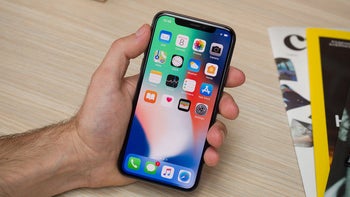 The
Apple iPhone X
was designed to minimize the bezels on the front of the phone, which led the company to come up with the TrueDepth Camera for the Face ID facial recognition system. It also forced Apple to use a notch to house the sensors for the 3D mapping camera. However, earlier this year, Apple applied for a patent on a new system that will allow it to produce iPhone models that would offer an in-display fingerprint scanner using new technology.
The USPTO recently published the application, which as we just said, reveals the use of in-display technology to scan a fingerprint. The technology in the patent does not employ the optical image scanning technique used on some handsets designed and built in China. Nor does it use the more accurate and expensive ultrasonic system like the one expected on the
Samsung Galaxy S10
. Apple's invention envisions the use of a dielectric sensor, other sensors that overlap, and at least one light source. The technology allows Apple to obtain 3D fingerprint ridge data. Instead of sensors, strategically placed cameras under the display could also be used to capture a fingerprint structure in 3D.
We expect all three 2018 iPhone models to include the TrueDepth Camera and Face ID. Most likely we won't see the technology described in this patent application reach consumers until 2019-2020 at the earliest.