Apple ordered to pay $506 million for A-series processors patent infringement
35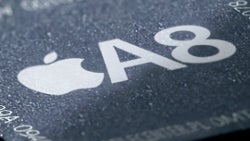 After allegedly being burned by Microsoft in the 80s, Steve Jobs decided to patent near everything the company is currently working on, or plans to in the future, including ephemeral design guidelines. That strategy worked well in the
trial against Samsung
, but it's now Apple's turn to taste the bitter medicine called US patent system. A judge just ordered it to pay $506 million in patent infringement fines to the licensing department of the University of Wisconsin-Madison.
The lawsuit was filed by the Wisconsin Alumni Research Foundation, citing a 1998 patent for improving chip efficiency that has apparently been employed by Apple's A7, A8, and A8X chipsets that have powered various iPhones and iPads. A jury found Apple guilty in 2015, but the judge presiding at the time slashed the initial request for $862 million to $234 million by proving that Apple hasn't willfully infringed on the obscure patent.
In the meantime, Apple wanted the U.S. Patent and Trademark Office to review the validity of the patent, but the request was shot down, and now a judge has almost doubled the original damage decision citing the extra damages accrued by the end of 2016, when the patent expired. Oh well, you win some, you lose some in this great American Game of Patents. It's no wonder that Apple scooped the patent portfolio of Pantech recently, trying to shield itself from further eventual litigation then.